Best vacation spots to visit over summer!!
During summer 2018, don't be a bum and have fun in the sun! Ever wanted to know what the best vacation spots are for your Summer expedition? The Spartan Oracle wanted to list out the best vacation spots, both cheap or expensive and close by or far away. But if you don't like the sun, there's also some colder vacation spots listed.
Keep reading for the best vacation spots to visit this summer!
British Virgin Islands- With the first spot in my list it would most certainly have to be The British Virgin Islands. These islands, located in the Caribbean, have some of the most beautiful white sand beaches in all the world. Likewise, The British Virgin Islands have one of the most luxurious mega resorts and cruise ports in the all the Caribbean, making it the best-rated Caribbean destination by far.
Honolulu-Oahu- Thanks to its idyllic scenery, historic sites and multitude of oceanfront resorts along Waikiki Beach, this Hawaiian island and its capital, Honolulu,has long been considered a premier vacation destination. As such, it's got something for every type of traveler. Adventure seekers can surf along the North Shore, history buffs and culture hounds can visit Pearl Harbor and 'Iolani Palace, and honeymooners can pamper themselves with luxury spa treatments and high-end dining.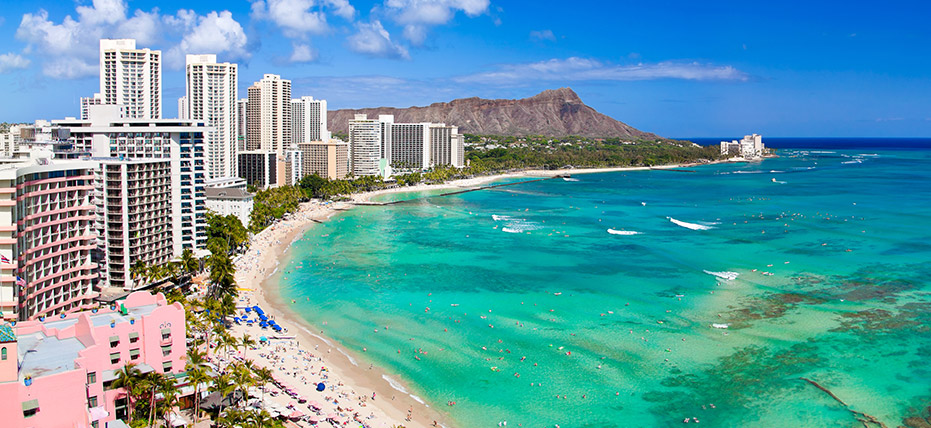 San Sebastian, Spain- You're probably familiar with Spanish hot spots like Madrid and Barcelona, but the northern coastal town of San Sebastian deserves a spot on your summer bucket list, too. Known for its gorgeous beaches and unique culture, San Sebastian offers a small-town atmosphere influenced by Basque Country. On top of that you get to enjoy the best food spain has to offer.
Banff, Alberta- This Canadian destination will bring out the explorer in anyone who visits. From hiking and whitewater rafting to skiing and snowboarding, Banff offers travelers an abundance of year-round outdoor activities. The Lake Louise Ski Resort is one of the largest in North America and the striking photo ops of the Canadian Rockies from Moraine Lake can't be underestimated.